Home Organization
---
When staging a house, the more detailed oriented the better.  Towels are some of the best staging props that exist.  If you didn't know, TOWELS SPEAK!  Fresh clean towels say a lot about your home!  They can make a laundry room feel fresh and inviting.  A beautiful stack of towels in a bathroom says luxury and provides a spa-like environment.  When staging a home, the more "unused" it looks and feels, the more likely buyers are going to relate.  Strategically use towels when preparing your home for sale.  It is simple, easy and affordable.  Purchase a fresh set of towels and fold them in a beautiful stack as pictured below.  Place them at an angle on your washer or dryer…it makes it appear as if you just finished folding some fresh towels.  If you can spritz them with a linen spray, even better!  Austin Simple Staging gets extremely detailed so we lure buyers to your home!  For an austin home staging estimate, contact us!  (512) 585-9550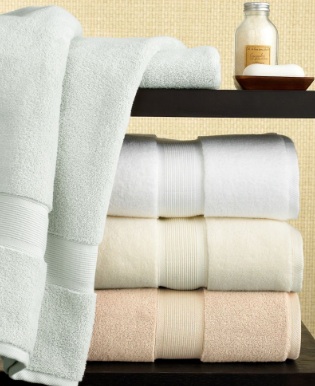 Watch this YouTube video to learn how to fold towels your pefectly!  It is a model home look for free!
How To Fold a Towel…Perfectly!
25% off all Elfa Shelving
 Want to get a home office, closet, pantry or garage organized?  All Elfa Shelving is 25% off at the Container Store.  Call Austin Simple Staging today for a free consultation!  Let's get you organized!
(See examples of Elfa Shelving below.)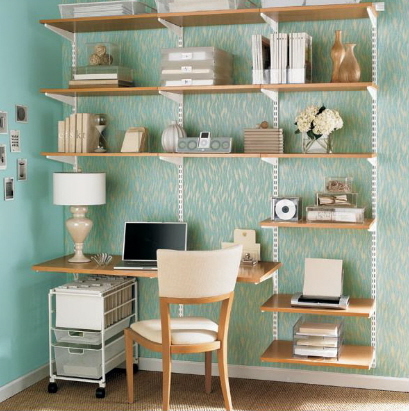 Use Elfa Shelving to provide floor to ceiling shelving in your home office.  Elfa Shelving comes in 2′ sections.  So you can customize the unit to fit your room.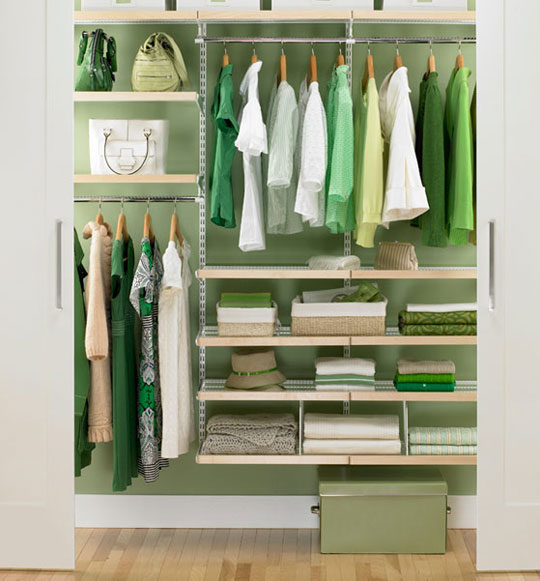 A closet doesn't get much better than this!  Use Elfa Shelving to provide more storage space in your closet.  You can put baskets, pull outs and jewlery organizers in your closet!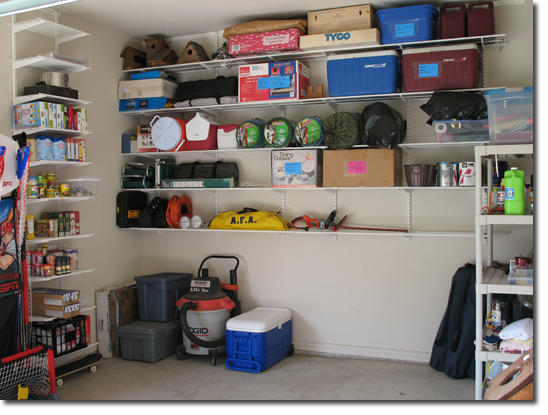 Can't fit cars in your garage?  Use Elfa Shelving to organize your garage walls.  Elfa Shelving helps maximize the wall space you have in your garage!