Posts Tagged 'home office'
---
25% off all Elfa Shelving
 Want to get a home office, closet, pantry or garage organized?  All Elfa Shelving is 25% off at the Container Store.  Call Austin Simple Staging today for a free consultation!  Let's get you organized!
(See examples of Elfa Shelving below.)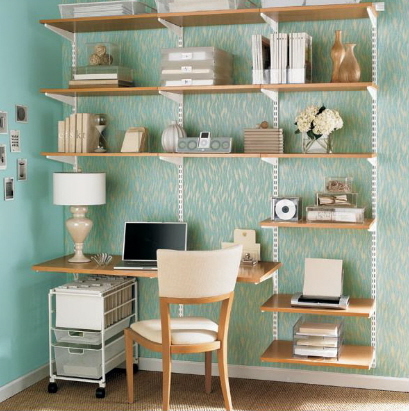 Use Elfa Shelving to provide floor to ceiling shelving in your home office.  Elfa Shelving comes in 2′ sections.  So you can customize the unit to fit your room.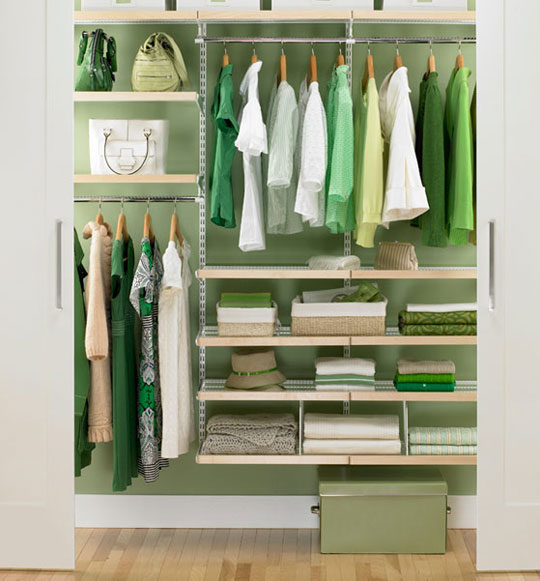 A closet doesn't get much better than this!  Use Elfa Shelving to provide more storage space in your closet.  You can put baskets, pull outs and jewlery organizers in your closet!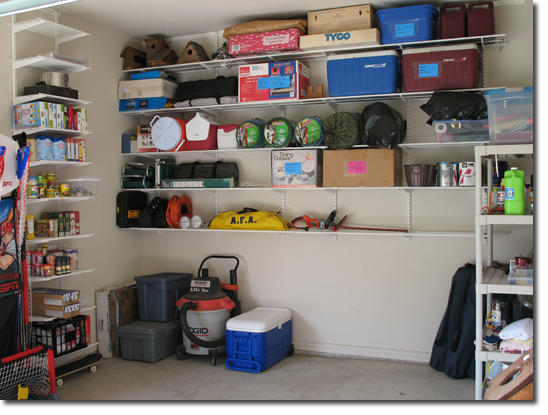 Can't fit cars in your garage?  Use Elfa Shelving to organize your garage walls.  Elfa Shelving helps maximize the wall space you have in your garage! 
 From Clutter…To Beautiful and Organized
Mission Accomplished!  Dana, the homeowner, works from home and since moving into to her house hasn't been happy working in her home office because it was unorganized and not inviting.  She makes sales calls for her job and has lots of giveaways and promotional items that she gives to potential clients.  Before, they were scatttered throughout her home and garage and her office was cold and unorganized.  After some decorating and major organizing we transformed her home office into an inviting and beautfiul place to work.  See the before and after photos below…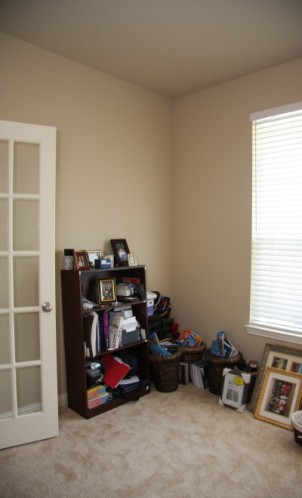 Before                                                                                          After
Check out this messy desk….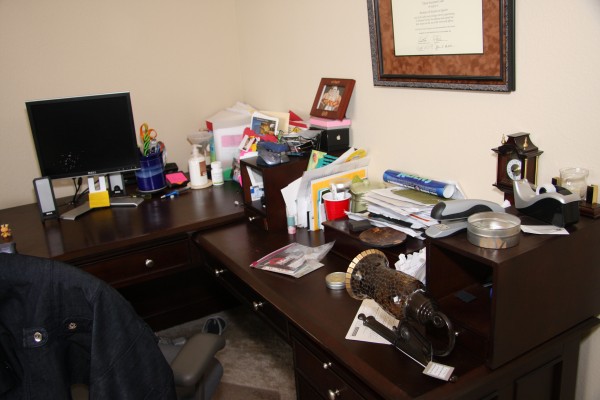 Bye bye messy desk and hello beautiful!