Big or Small…We can do it all!
Home orgnaization projects can range in size.  Often times people need their entire home office organized, while in other cases people just need a system to work within.  My most recent project was helping Shelley to organize her home office.  She has a unique situation where within her home she needed a mobile office. 
With help from the Container Store we got her organized and brightened up her office with lime green accessories.  We purchased two magazine holders to serve as her in and out boxes and a rolling Elfa unit for her files.  The Elfa unit provides two additional drawers for storage.  Check out the photos below!  It is now a cheery and organized space for Shelley to work in and she knows exactly where everything lives!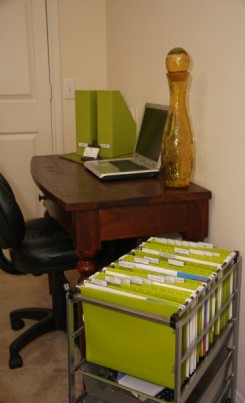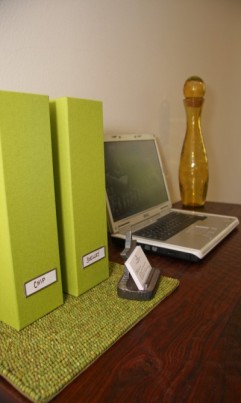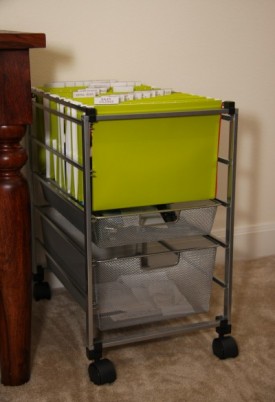 Call (512) 585-9550 to get your home office organized!