My most recent project has been one of pure pleasure!  I had an opportunity to work with Tory Ketter from Keller Williams to stage 1607 Travis Heights Blvd.  This is a beautiful home that sits on a corner lot in Travis Heights, Austin TX.  The floor plan is ingenious and the attention to detail is outstanding!  I was brought on board to turn what was a very nice bachelor pad into a stunning and attractive home for sale!  Austin Simple Staging is a full service austin home staging business who can help you accomplish the exact same look!  The incredible before & after photos are listed below. 
We took what was a beautiful home that had a lived in feeling and made it appear more like a model home.  Buyers are not visual, they struggle to see beyond what lies in front of them.  Therefore, we must do the work for them.  We must make the home look and attract to every single person who walks through the door!  There is no question what we achieved below will attract buyers and leave them wanting to move in!  Way to go to everyone who participated in this project!  Call today for a free austin home staging estimate!
For more information contact Tory Ketter @ (512) 699-8867
For a free home staging estimate: CALL (512) 585-9550
MLS # 9954532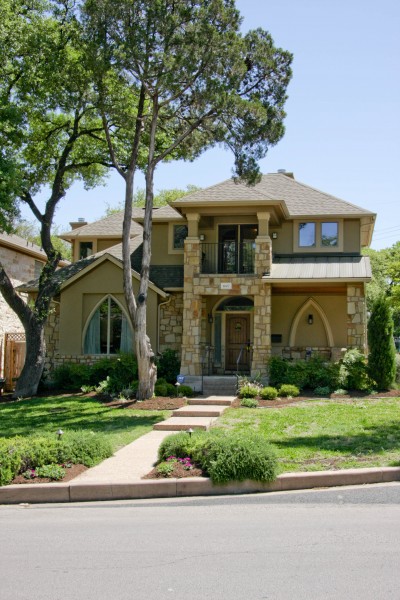 BEFORE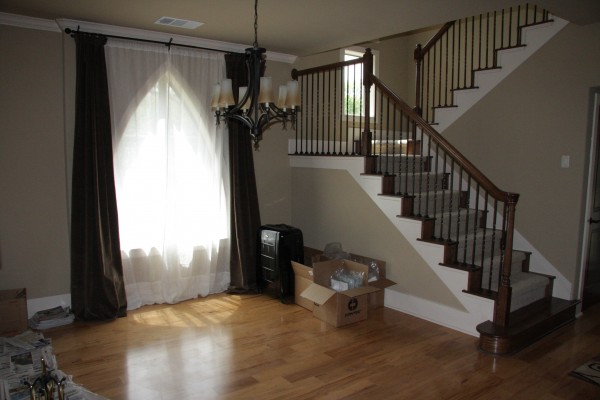 AFTER
All of the furniture pictured below was rented as well as the accessories.  All of the props and accessories seen below are property of Austin Simple Staging.  Notice what a dramatic, sophisticated and simple floral arrangement can do for a room.  We set four place settings to give the room an even more formal look and feel.  When you set a dining room table, it is often times best to do just  2 or 4 place settings as it can get a bit busy.  Check out the window and what an amazing focal point it is!  We opened up the draperies as much as possible to show off the window and to flood the house with light!  Notice in the before photo the gorgeous chandelier just blends in; yet in the after photo it becomes the centerpiece.  It is incredibly important when buying/renting a dining room table that it doesn't take over the room.  Notice the spacious feel of the room!  Attractive, airy and inviting!  It works every time!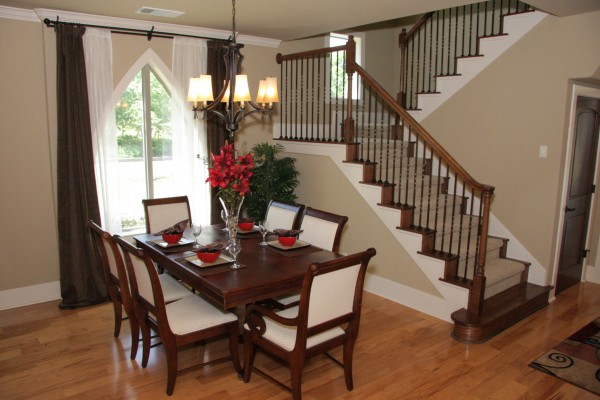 BEFORE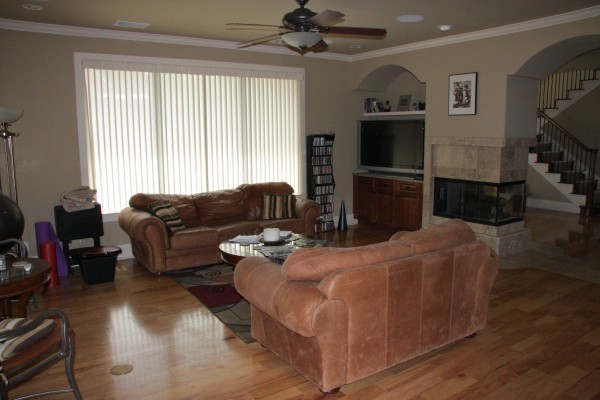 AFTER
This room showcases one of the biggest differences!  This is a perfect example of what austin home staging can help you accomplish!  We rented all of the furniture and what a fresh feeling it provides!  It is important when selling your home the furniture and the home are on the same level!  If buyers desire your home, they think it is worth more.  Investing in home staging gives you one last opportunity to make your home feel as updated as possible!  This home has a  fresh and airy feeling; therefore, we continued that theme with the furniture and accessories!  Bottom line…the furniture and accessories must coordinate with one another and be on the same level!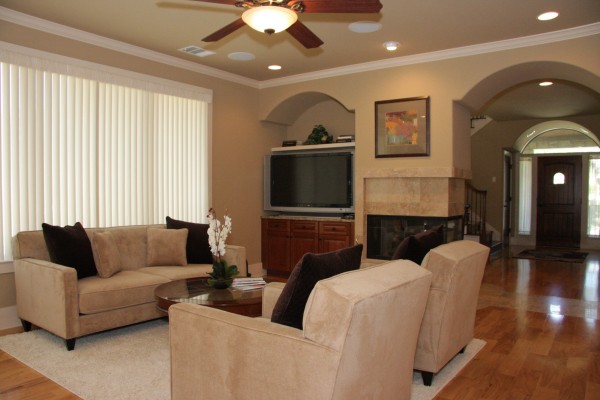 BEFORE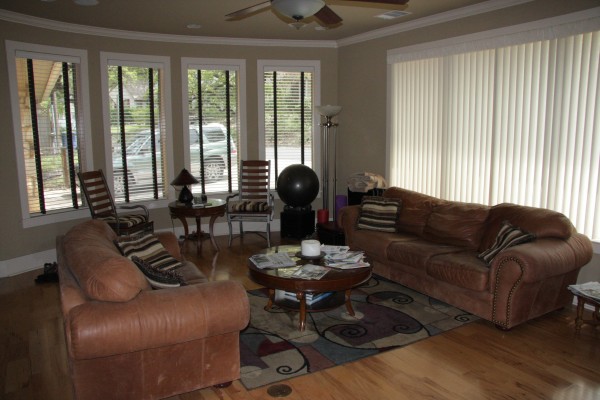 AFTER
Plant life can work wonders in a room!  Check out the simple orchid and bamboo tree we strategically placed in this room.  In comparison to the before photo, the room feels very lively.  Fake plants are always the way to go!  They are of course easier to take care of and will always look good for potential buyers!  Also notice the pop of color in the room.  Here we went with chocolate brown; however, feel free to pick any color you like.  Whatever you choose, just run with it!  Use the "pop color" at least three times/room.  For example, we have the chocolate brown chairs and multiple coordinating pillows!  Can you say WOW…and that's what buyers will say too!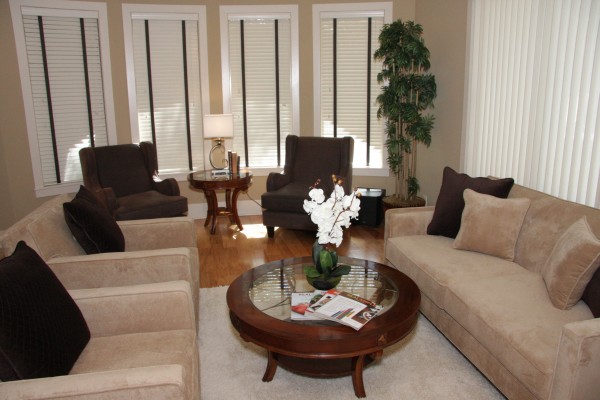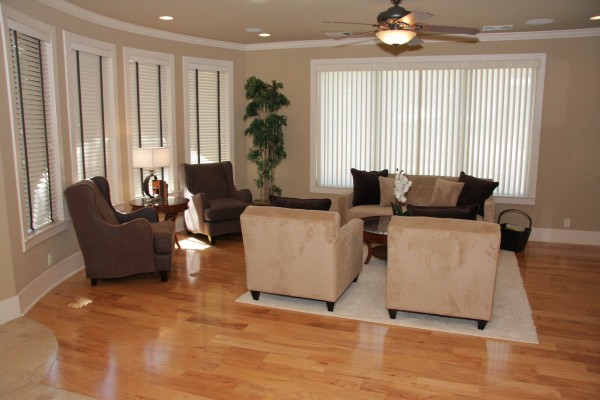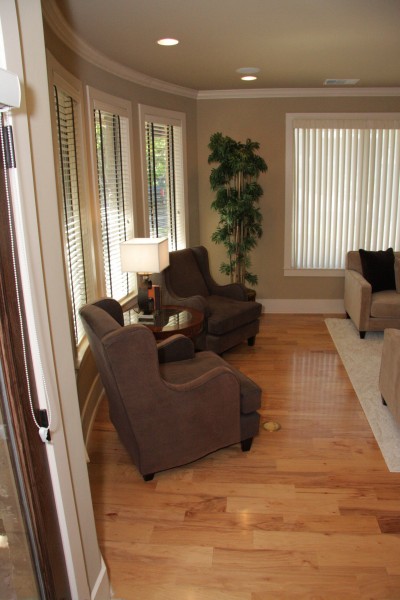 BEFORE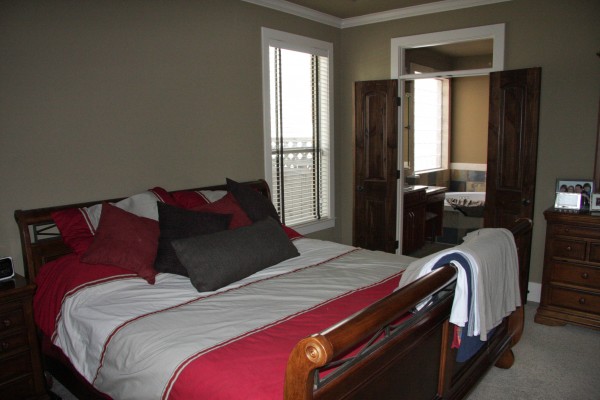 AFTER
In order for a bedroom to reach it's full potential, it must have a dramatic centerpiece above the bed.  In this instance a large piece of artwork did the job!  It is important on two fronts:  1) It makes your on-line photos pop and 2) It makes the room feel much more substantial.  By hiring a home stager we make sure your home shows at it's full potential!  Notice the pillows on the bed- fewer pillows is better for both photos and showings!  Less is more!  It was a nice bedroom before, but now it is absolutely stunning!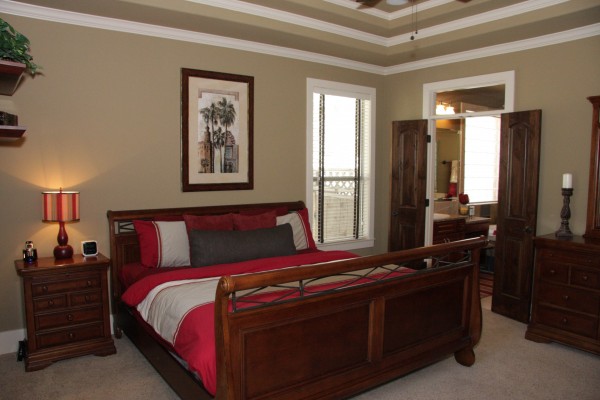 BEFORE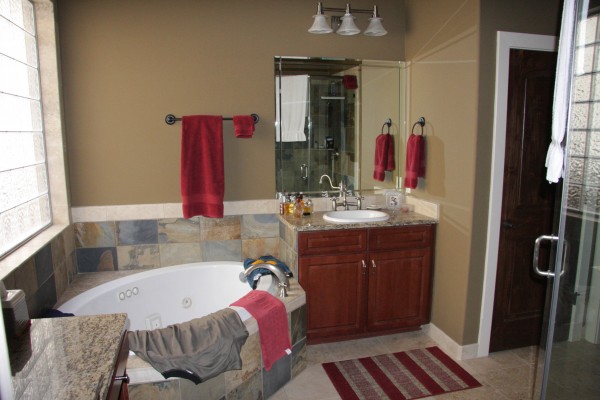 AFTER
Bathrooms never require much but a little tidying!  Notice the small yet subtle detail of tying the towels with some raffia.  This gives a bathroom an unused and spa like feeling.  We want a home to feel lived in but not used!  (Not exactly the easiest thing to accomplish!)  Yet is is possible!  Hint:  When trying to keep your bathroom staged for showings, hang the towels you use on a clothes hanger and place all wettowels in your closet.  This ensures your bathroom is always ready to be shown!  Placing a small plant in one of the following places adds a nice touch to any bathroom 1) on a counter 2) on the back of the toilet or 3) on the back of a bathtub.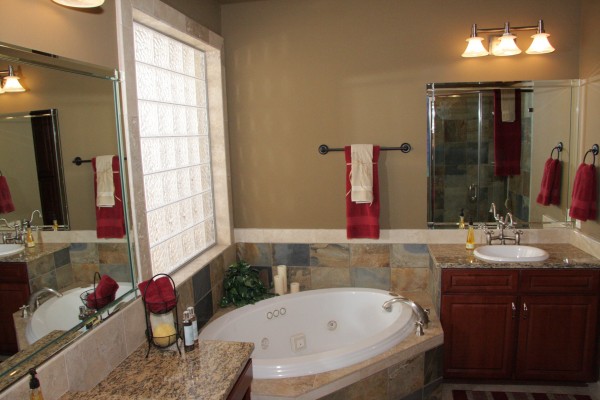 BEFORE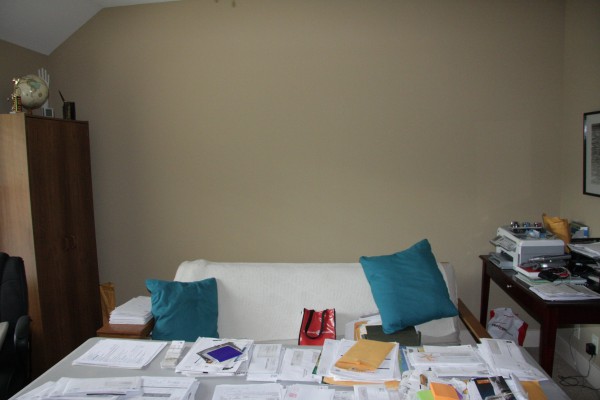 AFTER
If a home is three bedrooms and 2 1/2 baths…buyers expect to see exactly that when touring!  In this case we had two bedrooms and an office!  Therefore, we rented furniture and turned this cluttered office back into it's rightful purpose!  What a difference this will make when buyers tour!  The bedroom is just gorgeous and incredibly inviting!  There is absolutely no reason to clutter nightstands.  Notice there is just one small accessory on each night stand…always remember LESS IS MORE!  Thanks for visiting Austin Simple Staging's blog and if we can of assistance to you in preparing your home, please give us a call at (512) 585-9550!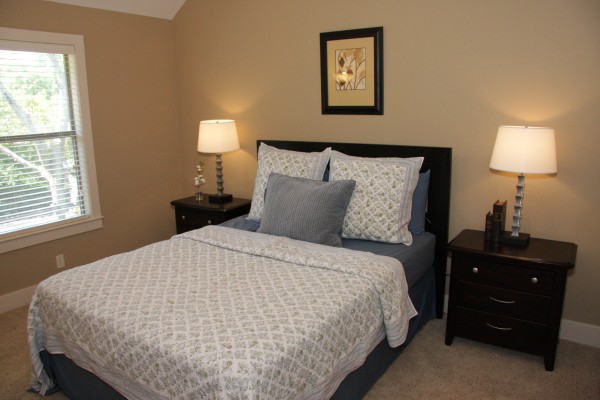 Thanks to everyone involved:
Tory Ketter- Realtor, Keller Williams
Brook Furniture Rental – Cris Nelson
Harts Carpet Cleaning – David Hart
Austin Home Staging Assistant – Nina McNeill
Homeowner- Bruce