I staged a small home in north Austin.  The home is only 1,000 sq ft but is full of character!  Just when you think you have decluttered and cleared out your home, there is more to be done!  Less is most definitely more when it comes to staging!  Try to remove items from corners.  Freeing up corners makes a space feel larger!  For more staging tips, check back frequently!
Feedback from Sellers:
"The house looks amazing!  There was such a noticeable difference walking in the front door when we got back from our shopping trip and seeing so much light and space in the living room.  I hope buyers respond as well to the house as I already am!  We just wanted to let you know how great I think it looks and how much we appreciated your help and guidance." 
~ Lily T.  Homeowner
*Photography by Austin Simple Staging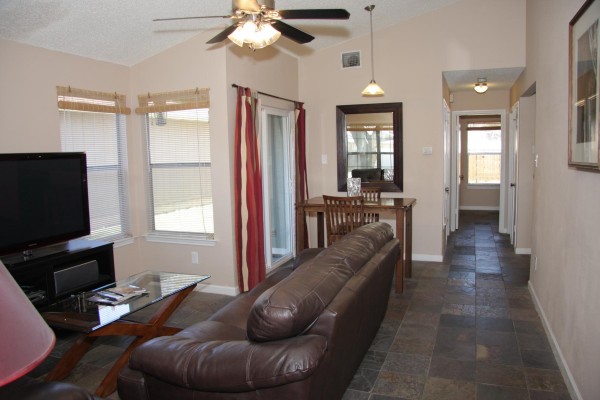 In this room we pushed the couch a little closer to the TV in order to open up a nice walkway from the front door into the kitchen nook.  Often times after staging a home, it feels a bit bare.  This typically means the house is staged perfectly!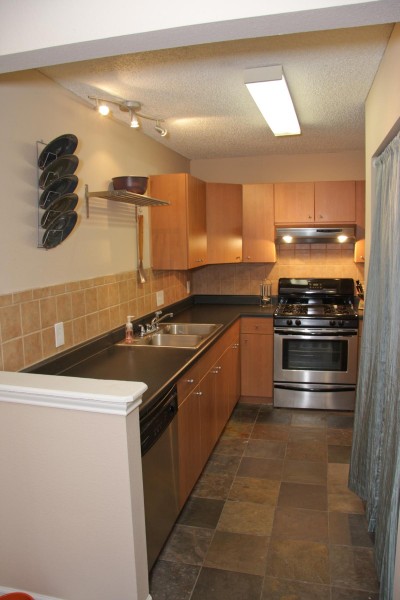 Buyers aren't buying the knick knacks you have on the counters!  They are buying the cabinets, flooring and appliances…show show them off!!!  To stage a kitchen you need just a few large accessories on the counters and let the kitchen speak for itself!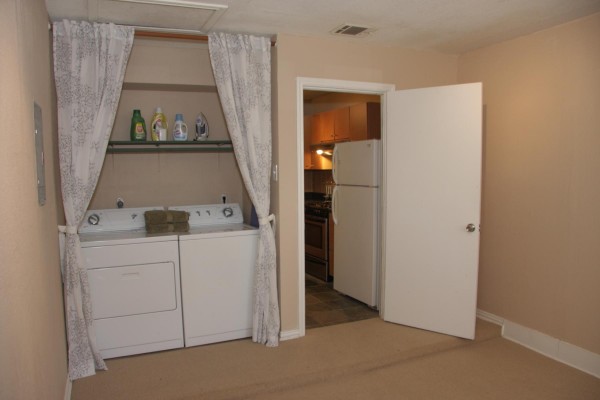 Before we staged this laundry room the curtains were pulled, the shelves were cluttered and buyers wouldn't have loved the sight of it!  After decluttering the space, tying back the curtains, staging a few bottles and towels…the laundry room suddenly turned attractive and darling!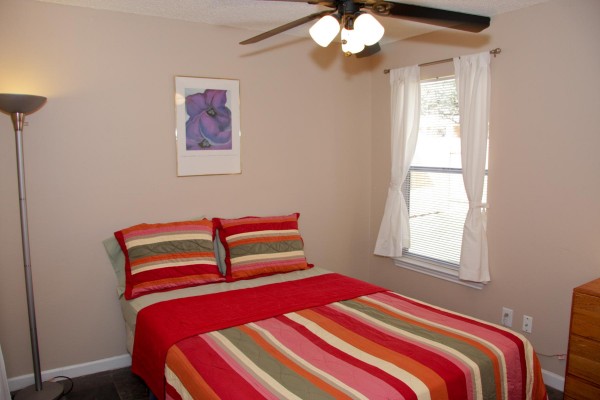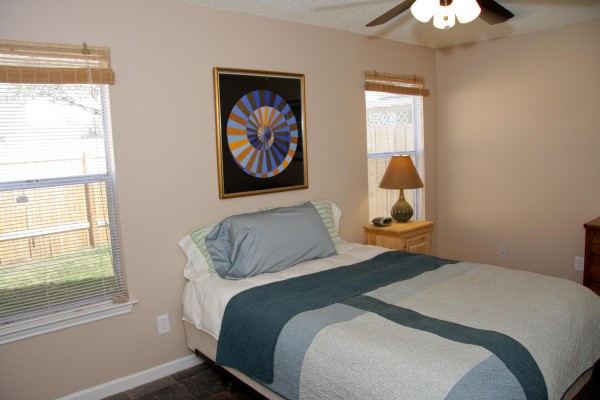 When staging bedrooms there are a a few key tips!  1)  Make sure the bed is on the focal wall 2)  Be sure to have a centerpeice above the bed 3) If the room allows place a nightstand and lamp on each side of the bed.  Bedrooms need to be simple!