I just finished staging a home in northeast Austin and wanted to share the before and after photos.  I worked with realtor Donna Scoggins with Remax and the homeowners to pull together what is now a darling and inviting home!  The previous home was a bachelor pad that was in desperate need of a decorative touch! 
Be sure to look for the detailed work pictured below!  Austin Simple Staging goes the extra mile ro ensure that every little detail is just perfect!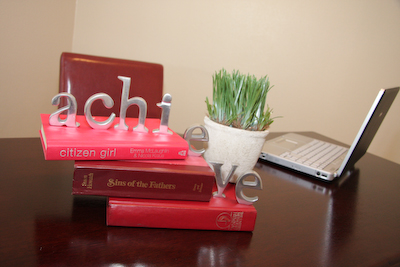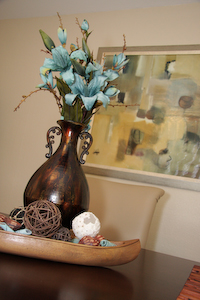 This room went from drab to down right gorgeous!  This home was lacking decor, sophistication and flare!  By renting furniture and accessories with Austin Simple Staging buyers will now desire this home and this space!  The family room is where the majority of families spend their time.  If you are going to make an investment in home staging, be sure to spend your money wisely!
Pool table out and hello stunning dining room!  When preparing your home to sell, it is important to show buyers what specific rooms are for.  In this case the formal dining room housed a pool table which made it difficult for buyers to understand the room's purpose.  After renting the appropriate furniture, buyers will now have no question that this room has potential!
We added a small seating area over to the left to show potential buyers that not only is this the dining room but you can also place a few comfortable chairs for a small yet formal living space!  When staging a home, there is absolutely no reason you must show buyers every single option for furniture placement but we must give them a clue into what this home could be! 
This before and after gives you a good idea how much furniture you can fit in this space.  This is the first room you see upon entering the home and the pool table wasn't winning over buyers!  After staging this room is ready to WOW buyers!
 If you have a simple kitchen nook table that is lacking character, place a tall and sophisticated plant in the center.  It is amazing what a simple arrangment can do for a space.  When staging a home it is incredibly important for each room to have a single focal point.  In this case, it is the center of the table.  By adding a simple peice of artwork to the room, we suddenly have a more dramatic and lively space. 
 If you have built in units like the one above, showcase them!  You don't need many accessories at all!  2-3 items/shelf should do the job.  You can tell that if you accessorize too much the photo can become extremely cluttered.
This home had a darling office that is just perfect for someone who works from home or is need of an office space.  We rented a simple writing desk and fun red chair.  Now when buyers tour the home there will be no question what this room could potentially be!  Contact Austin Simple Staging for help with staging your upcoming listing!  Home Staging in Austin can help you be the best prepped home on the block!
One of the most inexpensive ways to stage a home is to focus on the bathrooms and give them life.  This bathroom was recently remodeled and was in need of some decor.  By placing a dramatic centerpeice on the sink it suddenly gives it the WOW factor.  Bathrooms are extremely important to buyers and they must be showcased to their greatest potential. 
    This is the master bathroom in this home and due to the the clutter and distraction buyers couldn't envision themselves purchasing this home.  Buying a home is one of the most emotional purchases one can make.  We must make sure the home draws out buyer's emotion…this gives them the opportunity to fall in love! 
Thank you for visiting Home Staging Austin Blog!  Contact us for questions and quotes (512) 585-9550! 
Leave a comment below and let us know your thoughts!